Focusing Changes Lives. We believe you can reach your fullest potential!
Are you feeling stuck?
Do you have emotional wounds that get in your way?
Does it feel like you've been searching forever for something that really works to bring change?
Wouldn't it be great to have a process for change that really works, that you can learn, that you can have with you every day of your life?

You can. Let us help you get started now.
Keep calm and carry on? Doesn't work, does it? Try our free e-course.
Download our FREE 5-day e-course and learn how to Get Bigger Than What's Bugging You.  You CAN change your life to be calmer, more manageable, and a lot more fun! Five simple, empowering skills come in five lessons that you can practice immediately. You can go at your own pace, and share the course freely with your family and friends.
Start Getting Bigger Today!
Get Your E-Course

Find Out How Our Latest Program for Healing Professionals Can Benefit Your Practice
Sign up to get your seat in our informational teleconference about the Focusing in Clinical Practice Training Program and we'll:
Share with you the powerful, immediate benefits Focusing can bring to your work with clients without having to teach them a technique or even let them know you're using one.
Give you a firsthand experience of the way listening from a Focusing perspective opens doorways to fresh information and possibilities for new ways forward, even by just incorporating a few select words.
Demonstrate the client-centered, somatic orientation that informs the heart of Focusing work and creates an ideal environment for intrinsic change by finding the place inside that is free of frozen structures and allows shifts to happen more easily.
Join us on September 4 at 10am Pacific time for a Free* Teleconference Open House where we'll introduce you the benefits of Living a Focusing Life. Register now to secure your spot. (*toll charges may apply).
Our Latest Course with Ann and Gene – on CD or MP3
Are you a fan of the work Ann does with Eugene Gendlin? We're pleased to announce that many of our past courses with Ann and Gene are now available by CD and/or MP3. We recently added How the New Can Come: In Philosophy, and in Practices like Art and Therapy to our catalog.
Sign Up Here for Ann's Weekly Tips!
Ann Weiser Cornell answers your burning questions about Focusing! Receive strategies & new ways to approach Focusing each week in your inbox, plus occasional updates and offers.

Have a One-to-One Session with Ann Weiser Cornell
Ann Weiser Cornell, author of The Power of Focusing and The Radical Acceptance of Everything, is offering Focusing sessions on a limited schedule. Ann has been guiding people in Focusing since 1980 and is one of the most well-known Focusing practitioners in the world. Book a session today (either in-person at our Berkeley office or by phone/Skype)!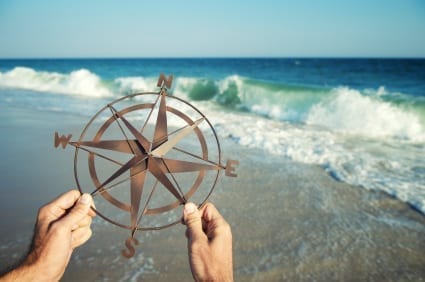 Get Started with The Focusing Training Program
Wouldn't it be great to have a respectful, body-based process for change that really works, that YOU can learn, that YOU can have with you every day of your life, for yourself, for family and friends? You can. Get started on your journey toward living your fullest life.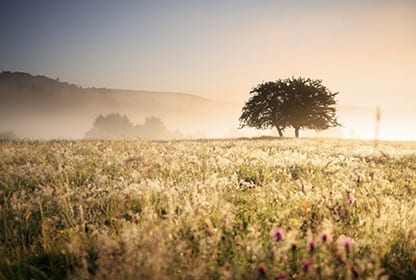 Empower Your Clients with our Healing Professionals Programs
Whether by phone or in person, you'll learn an experiential, client-centered, body-oriented process of self-awareness and emotional healing that you can immediately bring into your work. Inner Relationship Focusing (IRF) is a proven method for emotional healing and life change, developed by Ann Weiser Cornell and Barbara McGavin from the Focusing work of Eugene Gendlin. Click on one of the links below to learn how Focusing can transform your practice.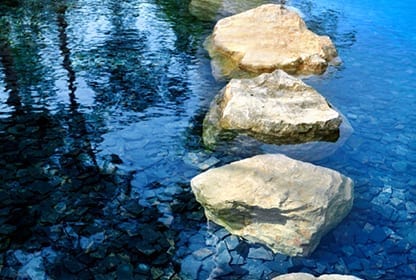 Become a Certified Focusing Professional
Would you like to build a profession teaching Focusing one-to-one and to groups, or bring Focusing into your professional setting, or to your family and community? Becoming a Certified Focusing Teacher/Practitioner is a possibility for someone from any walk of life. You do not need to be a therapist or have other formal credentials in order to become a Focusing Teacher/Practitioner.
Focusing has changed my life! Now I am able to navigate the highs and lows of everyday living .... especially of course the lows. I am able to put into perspective those feelings that would taken me over, recognizing them as coming from parts (or somethings in me) that want to be heard and acknowledged. In that process, I can almost always find my sense of self, or felt sense, of a positive being with a purpose. That's how powerful the Focusing process has become for me.

~

Jane Treuhold, New York, NY

"I have included Ann Weiser Cornell's Focusing work in Intuition Training classes with excellent results. I see the Focusing technique as an invaluable tool for serious students of the inner life (particularly psychic/intuitive training)."

~

Helen Palmer, author of The Enneagram

"Since I have been Focusing, I have become more aware of the vague signals my body sends me. That first twinge of discomfort in certain situations, or that simple sense of joy around some people. In fact, I feel like I have developed a close relationship with my inner self (child) through Focusing. I like that, it makes me feel more complete."

~

Marie Napoli

"I found myself going into an important meeting carrying anger and frustration over an incident with another person. Through a rather brief process with Ann I found that I could find the place in my body where anger resided, remove it and resolve not to permit it back in. I attended the meeting with clear, calm attention. In addition it has been months and I have not been encumbered by that incident."

~

Jerry

"I want to thank you from the bottom of my heart for the priceless gift of Focusing. The difference it has made in my life -- and continues to make -- is phenomenal. It has opened up many doors for me and there is a great deal of power behind those doors. ... For the first time I can look at what is inside of me and answer some of the problems I've been tripping over for so long. And through it I am learning to love and appreciate myself. I like to think of Focusing as the flower that shattered the stone."

~

Larry Stearns

"This is a wonderful process -- it's real, it's simple, you don't need to be an expert to do it. It's very empowering"

~

Jeffrey Mishlove