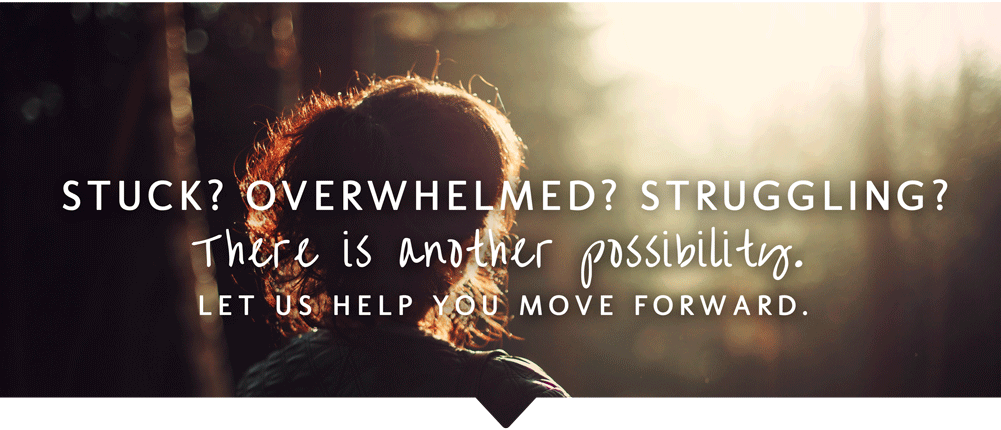 Does it feel like you've been searching forever for

something that really works to bring change to your life?
Wouldn't it be great to have a process for change that really works, that
you can learn, that you can have with you every day?
You can! Let us help you get started.

Focusing is a way of tapping into your vast emotional intelligence through the messages of your body. With Focusing, you return to a source of knowing that's always belonged to you. Focusing gives you access to your inner compass, where you know the right direction for your life. Focusing works because life naturally wants to move forward and find new possibilities. Sometimes we get stuck because we get cut off from that natural life forward energy.
You learn Focusing for yourself – as a process you can use any time you need it, in stressful times, in challenging relationships, to transform frozen patterns and beliefs, for emotional and physical healing, any time.
Focusing is simple, natural, and in a way also revolutionary – because you are learning to trust your own inner knowing instead of relying on other people's opinions.
Hear about Focusing from Ann Weiser Cornell in this 3 minute video.

Sign Up Here for Ann's Weekly Tips!
Ann Weiser Cornell answers your burning questions about Focusing! Receive strategies & new ways to approach Focusing each week in your inbox, plus occasional updates and offers.
Want a peek at what you'll receive? Check out some of Ann's most recent tips in the box to the right!
By Ann Weiser Cornell on January 29, 2015

"I tried to Focus on my hives but the itching distracted me." Paula writes: I have had a bad...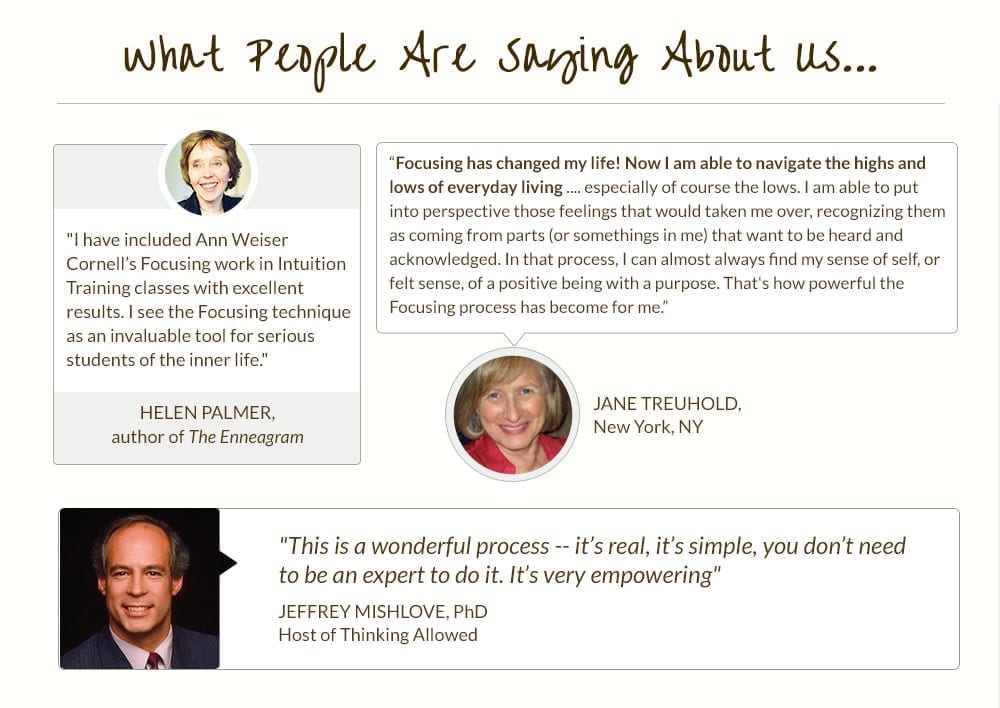 Affiliations and Associations